Well I sure am jealous of Germany. It was announced today in a German, english language newspaper, The Local, that the last GMO developer/lab/whatever-the-hell has left Germany. You can find the link to the full article here.
There are benefits and drawbacks of the European society. One of the benefits is that they are pretty well informed when it comes to their food. I think the reason for this is because there are such rich cultural traditions in these European countries. Heck, America is just a baby compared to these parts of the world. Basically, the Europeans are serious about their food, and they know that good food comes from farms that are producing it in responsible ways. GMOs are inherently the opposite of responsibility. Which is why the Europeans have kicked them out of their countires. Isn't is amazing that our species thinks it can outsmart, outlast, and overcome mother nature? It makes me laugh.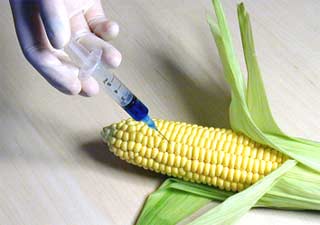 Due to their rich cultural food traditions (not to say that Americans don't share the same, we do!) the Europeans have collectively decided that GMO crops will not be used in their countries. This is one of the great things about European society. People get it, when it comes to certain things. However, some of the drawbacks are unsustainable debt (the US is in the same boat), a failing currency and a benefit/pension/health care system that is causing a lot of problems. But, this is a different issue for another time. Let's focus on the GMOs.
Derrick Zimmerman is quoted in the article as saying;
We do not want these plants to get into the fields because they cannot be controlled
Awesome! What a logical conclusion. If they don't want something, they don't use it. However, here in America, companies like Monsanto can do whatever they hell they want, and are protected to do so by law.
Well, enough of this negativity crap, there is something that we can do. We can choose, as farmers, ranchers and consumers to choose a different path. Millions of us are already doing just that.
I've realized something lately, and I think it hit me in the interview that I did with John Moody from The Farm To Consumer Legal Defense Fund. You can find that interview here. Nothing is going to happen by lobbying CONgress or Senate. Nothing. We need to take matters into our own hands at the local level. It's easy to talk to local politicians about issues that matter to us. It's easy to form relationships with farmers, ranchers and other consumers. This is where the change will take place. Let Monsanto, the lobbyists and Washington D.C. do whatever the hell they want. We have people at The Farm To Consumer Legal Defense Fund fighting that battle for us. And for that, I'm very grateful.
I've got a few ideas. If your a consumer, try to help out famers who are producing food responsibly by buying from them. If your a farmer/rancher, try to do things in a more sustainable fashion. Put animals out on grass. Don't spray your crops. Transition away from GMOs.
I guess this post has many different rants all rolled into one. Sometimes I need to do that.
What do you all think? Does change happen at the local level? Where should our energy be focused? Let me know in the comments section below, these topics really have me fired up!
If you like this post, please subscribe to get notified of new posts here. You can also Like us on Facebook here. Our Twitter page can be found here. Thank you!